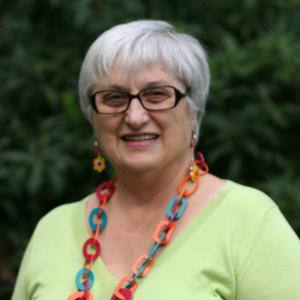 Gwen Tooth
Artist member since 2020
Toronto, ON
Gwen Tooth is an expressionist painter. She paints to express energy, soul and mood. She has in recent years completed several series of paintings revealing the various moods and energies of water – whirlpools, waterfalls, and tsunamis.
Gwen is a member of the Toronto collective Propeller Art Gallery, Artists' Network, Gallery 1313 and an Associate member of the Society of Canadian Artists. Gwen holds a B.A. from Western University, a Bachelor of Fine Arts (Honours) from Ontario College of Art and Design University and a Certificate of Achievement in Fine Arts with Honours from Humber College Institute of Technology and Advanced Learning. She teaches adult classes in acrylic abstraction as well as experimental drawing and painting at various cultural centres and art groups and is available to jury exhibitions.
"Niagara Falls in Winter", 2020, is her most recent exhibition of acrylic paintings in which Gwen has experimented with multiple textures and glazes to present her impression of seeing "the Falls" in winter on numerous occasions over many years.
"White Water Rapids", 2019, was an exhibition of acrylic paintings that had been created to express both the rugged beauty and the destructive force of white water rapids. Gwen experienced the impact of these waters, as she walked along the White Water Walk, a close encounter with the White Water Rapids of the Niagara River in Niagara Falls, Canada.
Her 2016 series "Red Series: Gentle Waterfalls", was an exhibition of acrylic paintings interpreting gentle waterfalls on red backgrounds. Nature was full of joy once more.
Gwen's 2017 project, "Indian Ocean Variations", exhibited at Propeller in April was a series of acrylic paintings inspired by the many vibrant colours, visual sights, sounds, and scents of India.
"Black and Gold", Gwen's 2018 installation project, was a series of acrylic paintings using gold dripping expressions on black backgrounds. This installation was meant to evoke emotions and symbols of wealth, drama, mythology and music through operas such as "Der Ring des Nibelungen" by Richard Wagner.
---
Why is art important to you?
Creating art allows me a direct meditation with my soul.
What do you listen to when you work?
When I am creating artwork I do not listen to music so that I can draw energy from within myself.
What kind of artwork do you have in your home?
In my home, I have a collection from artists I have known. When I sit down in a room with these works, I feel that I am in good company.
What artists do you admire right now?
Pat Steir, Agnes Martin, Louise Nevelson
Best season of the year in Toronto
Spring brings new hope and rebirth.
How long have you been creating art?
In one form or another for over fifty years.
Select Past Exhibitions
2020
2019
2019
2019
2018
2018
2017
2016
2014
2014
2014
What do you mean, "try"?
Try-before-you-buy with a 3 month rental. 100% of your rental payments go towards the purchase (interest free). Message the artist directly, and start the conversation.
---
Art made (truly) affordable
We make it easy for you to try art with smart payment plans and try-before-you-buy models.
See How It Works
---
You're covered.
Artwork protection is included on all art rentals up to $5K. Our Customer Care team is always here to help.
Contact Us
---
Unlock Trade Access
For industries including interior design, film/TV production, & real estate staging: rent original pieces that fit with your project vision, budget and timeline.
Apply for Trade Access
---
1% from every transaction goes towards a Canadian arts nonprofit.